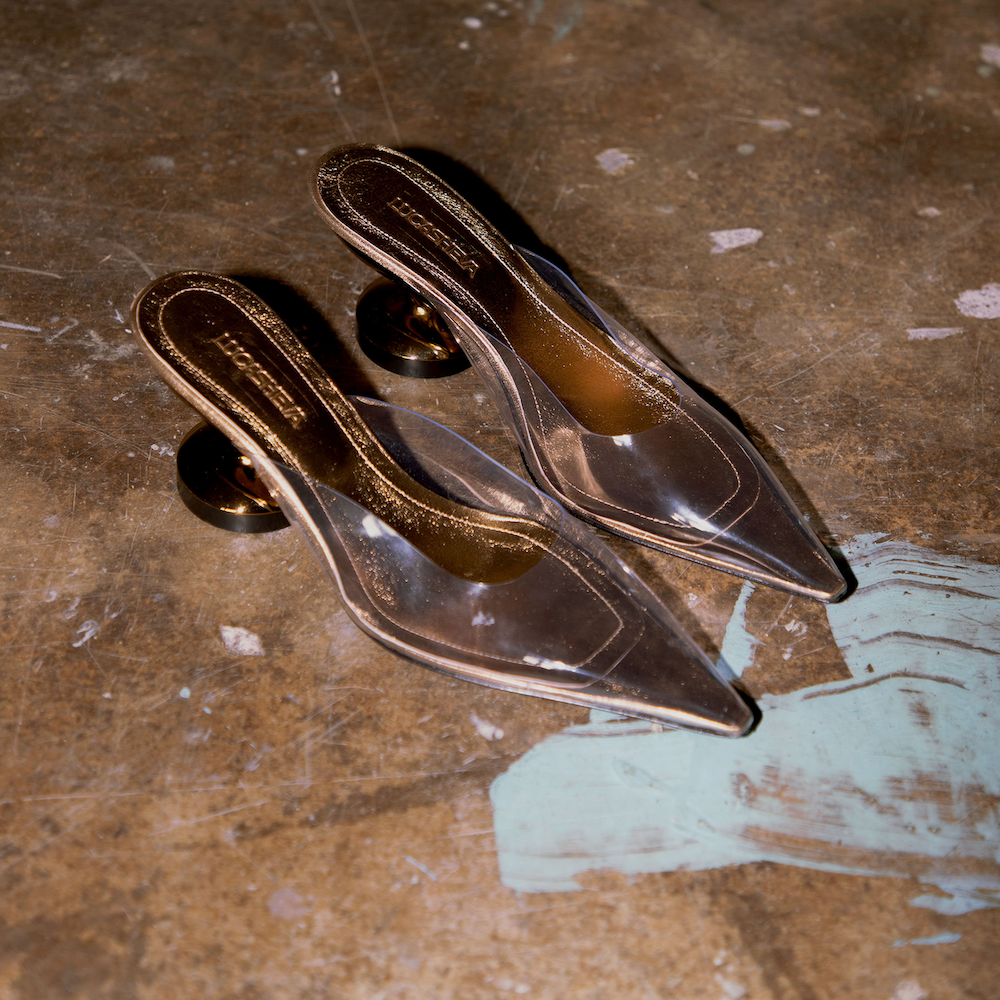 LUCASHEVA is a women-run fashion brand that is making waves in the industry with its handcrafted, Italian-made footwear. Founded in Vancouver by Ukrainian-born architect and designer Tina Lucasheva, the brand is all about empowering women to express themselves through fashion. The team at LUCASHEVA is diverse and creative, coming up with designs that are edgy and unique.
One of the most notable features of LUCASHEVA shoes is their signature indented and pedestal heels. These heels are a nod to the past while also being at the forefront of fashion design. The brand combines traditional craftsmanship with cutting-edge technology to create truly one-of-a-kind shoes that make a statement.
LUCASHEVA officially launched in October 2022, but the brand's roots can be traced back to  2021 when Tina Lucasheva used digital VR tools to bring her vision to life. From its inception, LUCASHEVA has been committed to pushing the boundaries of fashion and creating shoes that stand out in a crowded market. Whether you're looking for a bold and daring pair of shoes or a timeless classic, LUCASHEVA has something for every woman with an eye for fashion.