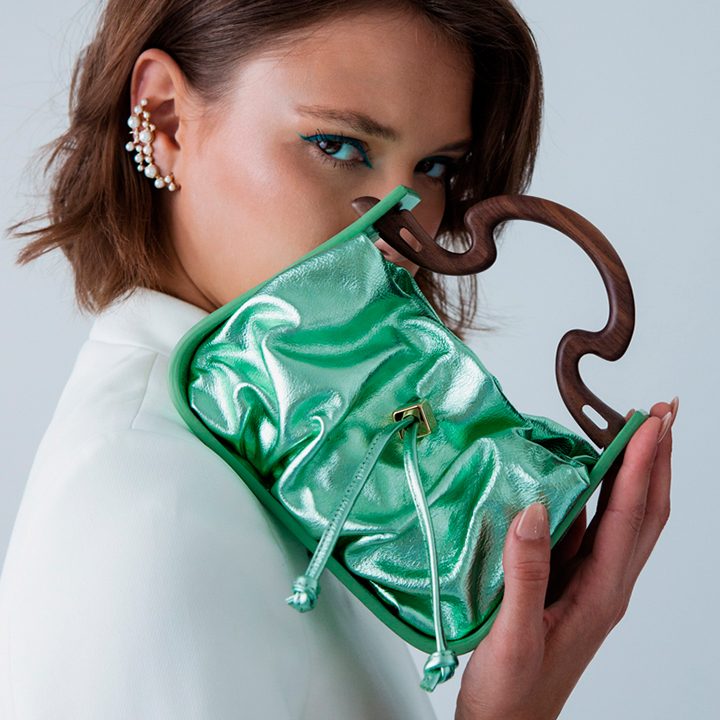 LARA DI GIANNI is the eponymous luxury handbags label founded in 2021 by Italian designer Lara Di Gianni.
Born in Italy, based between Italy and UK, creative director Lara Di Gianni challenges and reinterprets traditional notions of luxury, redefining fashion handbags through her artisanal, creative and experimental approach.
LARA DI GIANNI aims at a fascinating and distinctive woman. A sophisticated personality with a vocation for everything artisanal, feminine and visionary.
Each bag reflects Lara's constant search for beauty and craftsmanship, a delicate balance between ethics and aesthetics, exploring techniques and material combinations of the most innovative nature. Creativity and savoir-faire thus go beyond the manual artisanal process, telling a story. The story of all LARA DI GIANNI handbags, carefully crafted, one piece at a time.
For LARA DI GIANNI, the meaning of luxury is that products are beautifully crafted and made to last.
Distinctive and evocative Made in Italy creations.