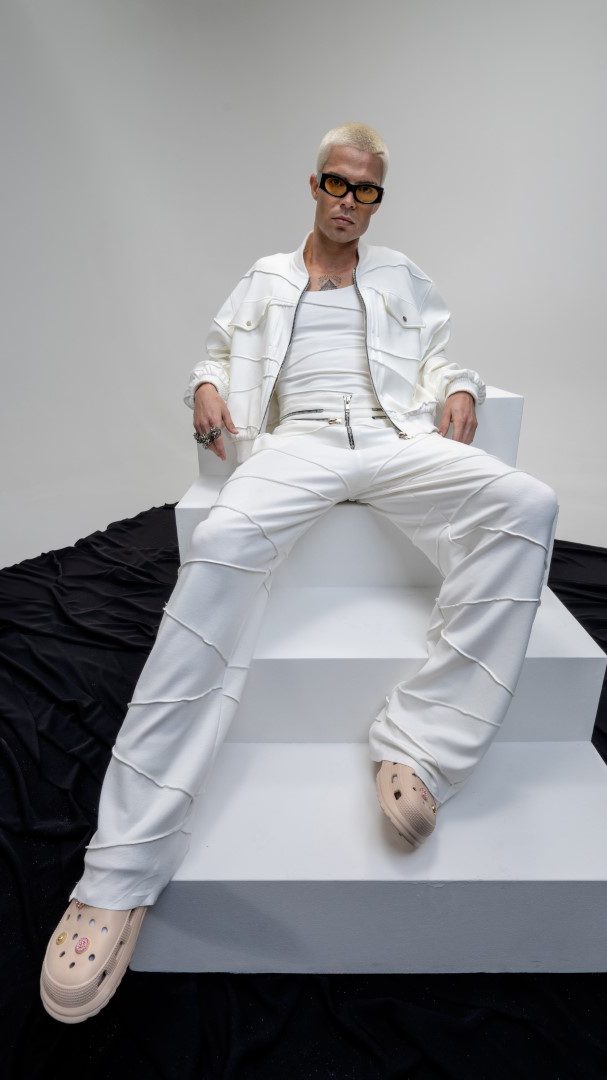 Tokyo James is a Nigerian-British luxury fashion brand, founded in 2015 by Iniye Tokyo James. Travelling between London and Lagos, with a base in menswear his collections emphasise the use of traditional Saville Row tailoring whilst shattering traditions with unconventional Pantone and textile choices –– gaining James a fast-growing cult following globally. In 2022 the brand officially launched its womenswear line which aligns with the brands core ethos, combining bold designs with a modern and sultry twist.
The eponymous brand emphasises the use of traditional techniques, bold fabrics, texture and structured silhouettes to outfit the confident at heart. At its core, Tokyo James creates irreverent fashion with cultural edge for the bold. The brand focuses on intersectionality, the coming together and commonality of worlds. Whether it be merging the old with the new, Africa and Europe, simplicity and complexity, the good and the bad of societies or the mixing of fabrics—the brand always finds the similarities that exists between them and celebrate that.
Tokyo James has jumped through many moments to arrive at the now. For the brand's Autumn Winter 2022 collection entitled 'RESILIENCE', the leaps taken by Iniye James, the brand's Creative Director, in response to the ebbs and flows of life takes centre stage as inspiration and fuels his lean into Animalia with an intense inspection of the frog and its connection to the DNA of the brand.