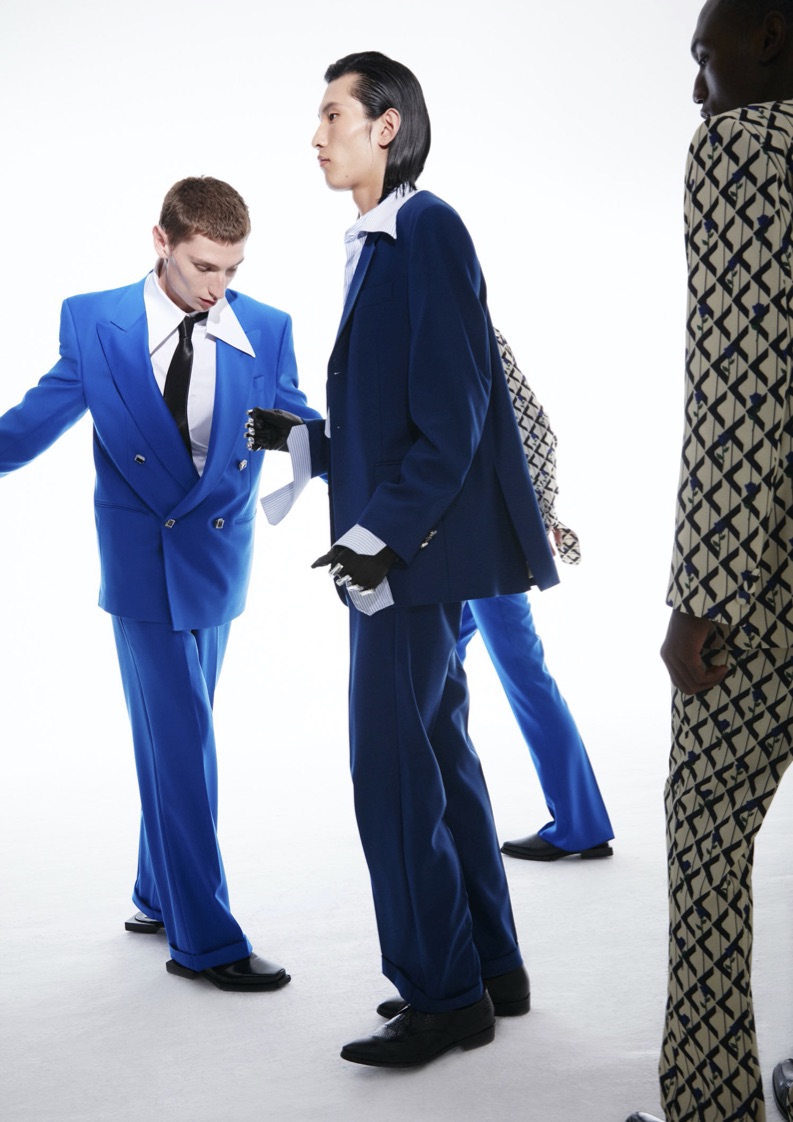 Vital energy, cheeky sensuality, the male who does not have to justify his style choices: this is how ÇANAKU presents itself, "nothing to declare"is his motto.
Jurgen Çanaku created his brand with two icons in mind, his father and Mick Jagger. A contrast between the everyday classic and the extraordinary iconic rock. On the one hand a father who has always had the well-being of his family in mind, rigorous but in search of formal, elegant, simple beauty and on the other hand Mick the rockstar, who plays with his sexual identity, who does not limit himself in the choice of forms and colors, who chooses exaggerated accessories.
The center of the look is the traditional jacket, available in two versions, double-breasted with wide lapels and single-breasted with fitted volumes. The silhouette is refined and fitted, revealing an androgynous and postmodern structure.
The detail breaks the lines and upsets the sartorial rules. Golden buttons, two-tone linings, showy jewels.
ÇANAKU is the men's clothing brand born from the refined and uncompromising aesthetics of Jurgen Çanaku, Albanian by birth and always Italian.
Produced in Italy following the codified rules of classic Neapolitan tailoring but with a retro twist and defined details.