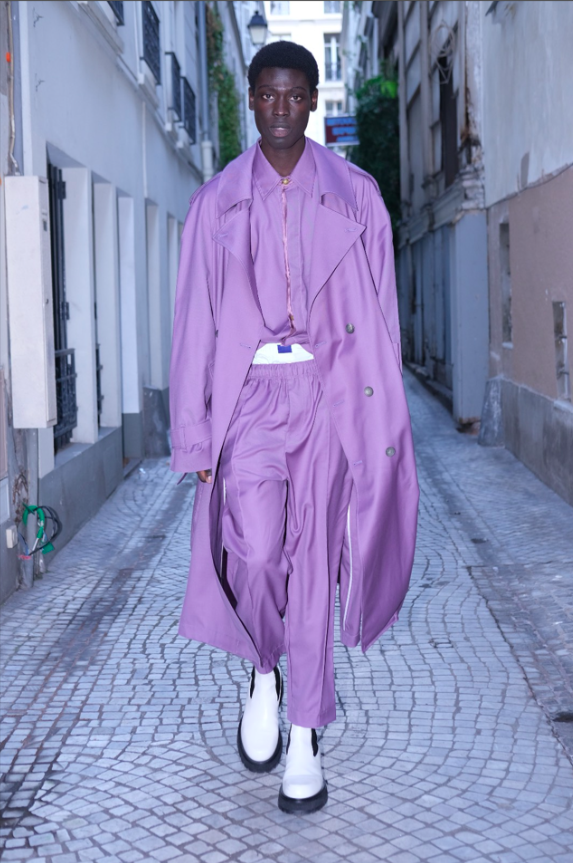 Combining both language and luxury fashion into one, embodies the brands versatility.
The influence is based on Youssef's childhood, divided by two places, two periods – Beirut & Hamburg. From the war to the north.
The main character plays his grandfather who would come every morning to breakfast in those fluid – silky robes & kaftans or dressing up in oversized suits for a festive Beirut occasion.
Youssef's inspiration is particularly drawn from individuals who incarnate the modern man: a strong individual who is not only a dreamer, but also someone who is brave enough to make their dreams come true and work vigorously in order to keep their dream a reality.
Hotait sytle consists of three main strands: sustainability, elegance and comfort combined, and finally, elements of the mystic orient merged with a minimalist aesthetic from futuristic cities to create a new style altogether.
Youssef's Lebanese heritage and life in Hamburg have undoubtedly shaped his work into what it is today. Trenches, street-style pants, robes & kaftans combined with bombers are some of many pieces that help blend both the oriental & minimalist worlds, thus giving the brand its distinctive & avant-garde look.